Meet Our Team
Miami Psychology Group is a small private practice. We offer a broad range of services to individuals, couples, families, including children and adolescents. Our team consists of licensed psychologists, therapists and counselors. We are dedicated to understanding and treating a range of psychological, emotional, developmental, learning, and clinical issues of our patients.
Our practice offers comprehensive evaluations and a broad array of evidence-based treatments for various issues. Hence, our team treats anxiety, trauma, depression, ADHD, personality disorders, anger management, career issues, coping with job loss, infidelity, bipolar, addiction, codependency, self-esteem, anxiety, nervousness, excessive stress, trauma, excessive worry, panic attacks, phobias, divorce, coping with serious illness, confidence issues, learning disability, pre-marital counseling, eating disorders (bulimia, anorexia), impulse control disorders, sex therapy, mood disorders, grief after a loss, prenatal/pregnancy anxiety, postpartum depression, new parents transition, co-parenting issues, as well as testing and evaluations, such as: learning disability testing, gifted testing, IQ testing, intelligence testing, psychological evaluation, school evaluation, ADHD testing.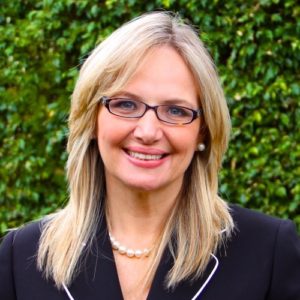 PsyD, Founder & Owner
Dr. Elsa M. Orlandini
"I believe the bond that is developed between the therapist and client is essential for change and is based on respect and positive regard. If you are ready for positive change, I would consider it an honor to help you reach your goals."
Dr. Elsa M. Orlandini is the owner of Miami Psychology Group practice. She is a licensed psychologist with more than 20 years experience as a psychotherapist. Dr. Elsa M. Orlandini provides psychological services which include individual psychotherapy, group psychotherapy, and counseling. In addition, she provides consultation and supervision to other psychologists and psychotherapists.
Dr. Elsa M. Orlandini was also the Training Director at a training institution. She supervised the treatment of patients by psychologists in training.
Dr. Maria Zayas-Bazan is a highly regarded and respected licensed Clinical Psychologist in the state of Florida. She has more than 20 years of experience.
Dr. Maria Zayas-Bazan specializes in Clinical Psychology, Mood Disorders, Marriage/Couples Counseling, issues of acculturation and assimilation, Behavioral Medicine/Health Psychology (health related issues affecting coping and family), Hypnotherapy, and GLBT issues.
Dr. Nadal is a licensed psychologist and therapist. She has significant experience in the areas of psycho educational, developmental, emotional, and personality assessments used to diagnose and make appropriate recommendations for specific intellectual or learning disabilities, attention deficit hyperactivity disorder (ADHD), and emotional problems.
Dr. Anais Nadal provides psychotherapy services to couples, families, children, and adults dealing with depression, anxiety, divorce, trauma and more.
Contact Us
The Miami Psychology Group office is located in the heart of Miami Beach, steps away from Lincoln Road. Please contact Miami Psychology Group to set up an appointment.